Welcome to a new you! Let No Excuse Fitness personally guide you on your journey to a fitness lifestyle that will last a lifetime.
Listed below is what you will experience when you become a No Excuse Fitness personal training client. You will…
Burn Fat & Build Lean Muscle
Increase Strength & Flexibility
Learn proper form & technique
Now all you have to do is Book or Call us today!
Change your habits, body, and health with No Excuse Personal training
Let us get you back in shape & make those jeans fit better. Our personal trainers at No Excuse Fitness are ready to personally guide you step-by-step by helping you start burning more fat, increase your lean muscle, and provide you ongoing support to make your fitness journey as effortless as possible by showing you new, healthy, fit habits that will last you a lifetime.
Are you ready to get in the best shape of your life?
Great, we are here to help you! We are so glad that you decided to hire a personal trainer and here is why.
Did you know that most people do not stay in shape for more than a few months? The sad fact is statistically 90% of people that
start a fitness program alone with no personal guidance will quit within 90 days. Yes, sad, we know.
SO How do I stay healthy & Fit for a lifetime not just a few months?
Easy! So, how do you become the successful 10% that doesn't stop before 90 days and gets lasting results for years to come? Simply, by working with a personal trainer aka "fitness coach" you will receive ongoing support, consistency, and accountability that you truly need to succeed. We know that when a person books and pays for an appointment in advance, they will show up. Plus, our trainers will also make sure to set safe, realistic goals, provide you with tools, knowledge, and show you the new habits that will make fitness a lifestyle, not another yo-yo program.
Don't Waste Your Time And Money: We Have The Best Personal Trainers Near You!
WHY SPEND $90 TO $150 PER SESSION?
Don't shell out close to $1000 or more a month for a personal trainer when you can have us for half the cost. We offer the same expertise and motivation to help you reach your fitness goals. Our trainers provide personalized workouts, valuable advice, and unwavering support. Don't break the bank for a personal trainer – choose us and get quality guidance without the hefty price tag.
Visit No Excuse Fitness and meet our capable trainers, who will walk you through the process of staying fit and healthy. You get to choose your own personal trainer, who will motivate and guide you in your personal training. Forget large gyms that crush your confidence and progress in Orange County, CA. You deserve only the best personal training facilities and personal trainers.
For as low as $42.00 per session!!!
SO HOW WILL NO EXCUSE FITNESS HELP ME GET TO MY PERSONAL FITNESS GOALS?
Voted one of the Top Personal Training studios in Costa Mesa & Newport Beach
We'll do 3 Things to make your fitness goals become a reality!
We will factor in your personal genetics and lifestyle. By helping you complete our body type quiz and lifestyle questionnaire.

Next, we help you create an eating & fitness program tailored to your personal goals- not a one size fits all program.

Finally, we will personally help you execute your plan weekly with hands-on accountability teaching you proper form & providing motivation. You are never by yourself, we are here for you!
5 Things you should expect From Our No Excuse Personal Trainers
We will do our best to work with your personal schedule & limitations
We will maximize every workout and remove the risk of injuries
We will teach you how to change bad habits into healthy fit habits
We will help you set realistic fitness goals and help you reach them safely
We will work on your fitness goals, not the personal trainers fitness goals
Here is a shortlist of what we are not
HERE IS OUR SPECIAL OFFER TO MOTIVATE YOU TO GET STARTED TODAY! WHY WAIT? YOUR BODY AND YOUR LOVED ONES WILL THANK YOU!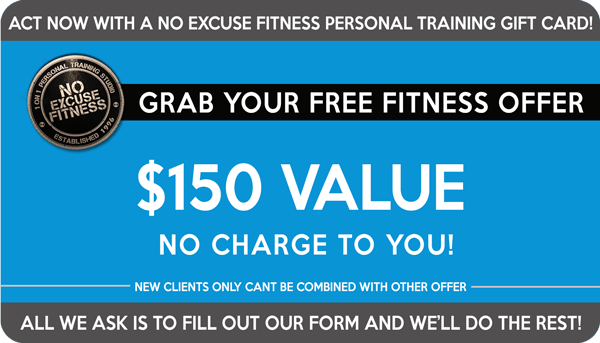 A FREE 10-minute phone consultation ($15 Value)
Why a Consultation? We want to know more about your fitness goals to best serve you
1 workout with a personal trainer, ($50 Value)
Try before you buy!! Experience training with us before you make a $$ decision
3 recipe eBooks, paleo, low-carb and vegetarian, ($25 value)
Never have to eat bland food again enjoy great tasting recipes meat or no meat
Our No Excuse Fitness healthy way to grocery shop list ($10 value)
Use our shopping list to buy healthy fat-burning foods no more guessing
A personal food plan outlining your daily calories, carbs, fats, and protein to eat on a daily basis based on your body type ($50 Value)
This will maximize your potential in burning more fat & increasing your lean muscle like magic
How do I know by hiring No Excuse Fitness I will see results?
Simple, we have a No Excuse money-back guarantee!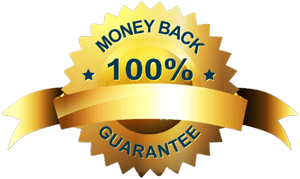 Our No Excuse 30-day Money-back Guarantee
Our No Excuse Fitness Guarantee is if you commit to our program, and you don't see results within 30 days, I will personally write you out a refund check! Now, you truly have No Excuse to get results and become happier, healthier, and more fit.
--- Call us to learn more ---
HEAR WHAT OUR SUCCESSFUL PERSONAL TRAINING CLIENTS ARE SAYING ABOUT US
READ our REVIEWS FROM OUR HAPPY CLIENTS
"The entire staff there are so friendly, No Excuse Fitness is always clean and their pricing allows me to work out more than if I were visiting most other Personal training studios."
– Jessie N. –
"I love this place!!! If your thinking about getting back in shape, this is ABSOLUTELY the place and it won't break the bank!"
– Erica S. –
"I was fitter, healthier, and happier, ready to take on the road ahead. Great, honest people. Clean and effective facilities."
– Matthew F. –
NO EXCUSE FITNESS HAS BEEN IN BUSINESS FOR OVER 25 YEARS

Clients Served
200 more added yearly
Sessions Completed
15,000+ Extra every year
Tons of Body Fat
Burned to Date
Check Out Our Clients Results!
CLIENT TESTIMONIALS & Transformations
I have worked out with No Excuse Fitness and they push me harder than I would ever push myself but not so hard I feel wiped out. Through the workouts, food critiques, and encouragement, No Excuse Fitness has reduced my body fat %, increased lean muscle mass, and my overall weight. I have a way to go to reach my goal, but I know that with No Excuse Fitness help I can get there. The small club environment is like a family – everyone is great! Never overly crowded. Shower facilities for those who need to get back to work after their workout. I would recommend them to anyone needing personal attention.
I have been going to No Excuse since September 2015 and I have been very happy about making the decision to become a healthier person. Richard, the owner, is a great guy and very invested in the success of his clients. He really knows what he's talking about and has been in the business for years! All the trainers are friendly, fun to talk to, and knowledgeable.
Gavin J., Corona del Mar, Newport Beach
I can't say enough great things about No Excuse Fitness! The trainers are all top-notch and super nice. I feel like I have had a great workout. I train mostly with Jay and he's one of the best trainers I've ever had. He takes time to vary the workouts which usually target multiple muscle groups. He's motivating, fun to train with, and takes the time to correct and explain proper form. They are affordable and flexible with your schedule, which is so helpful since mine varies from week to week. Truly no excuses with this gym – you won't be disappointed!
Heather M., Newport Beach, CA
I came to No Excuse Fitness to go to the next level. I have been training for years and I could never add the muscle and develop that lean to look that I have always wanted. With Noexcuse help with the eating and pushing me harder I am finally on my way! It's about training and keeping consistent. Less than 12 weeks I have gained close to 5lbs of muscle and lost 5lbs of fat. Making the same weight on the scale but with a whole new look.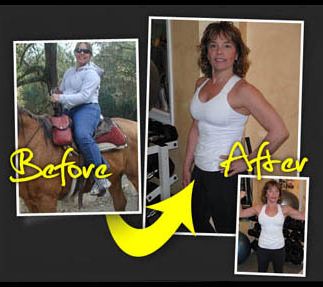 I went from over 30% body fat to 14.5% BodyFat No Excuse Fitness has helped me lose over 30lbs of fat and added on 13.5lbs of muscle. Thank you No Excuse Fitness!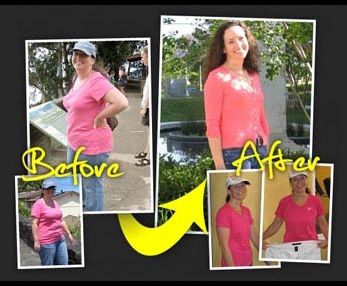 I have lost over 106lbs in less than 8 months with No Excuse Fitness!! They have made it a lifestyle for me it has changed my life…Thank you No Excuse Fitness Personal Training!
I went from 31% to 18% body fat cutting my body fat almost in half! No Excuse Fitness has to help me with my food and they've pushed me to new levels of fitness. I now have six-pack abs!
I have tried all the fad diets and have trained with other trainers. Now that I have been training with No Excuse Fitness, I have dropped from an 18 to 10 dress size and lost 60lbs of fats! I would highly recommend them.
TRACY / NEWPORT BEACH, CA