Our Male Personal Trainers
Jay's bio
Hello, future (or current) clients my name is Jaure, but I go by "J."
I started lifting weights in the Summer of 2015. It was a hobby at first, but it transformed into love. After a year of being extremely consistent at the gym, I became infatuated with fitness and I knew something special was in the making. That is when I decided to become a personal trainer. I got certified by ACE and NASM and then proceeded to receive my bachelor's degree in Kinesiology with an emphasis in strength and conditioning from CSUF.
I've been a trainer for 3 years now, but I want to continue doing this for the rest of my life because I believe this is my purpose.  I want to introduce an active and healthy lifestyle to those who need it because I know someone out there will benefit from it, and for those who already work out on a consistent basis, I want to continue to keep your body in good shape all year round.  I believe that in order to become fit and healthy, a holistic approach has to be taken that includes, but is not limited to:
proper sleep

better eating habits

strength training

cardio

mobility/flexibility and,  

emotional wellbeing
In other words, lifting weights and having a "good" body (whatever that means) is only a fraction of what fitness should be about.  
Even though I started my fitness journey about 7 years ago, my love for fitness is still prominent and growing tremendously. So, if you're reading this and you want to start making a change in your life, what are you waiting for?   Here's a quote that I stumbled upon a few years ago, "If you really want to do something, you'll find a way. If you don't, you'll find an excuse."
Johnny Martin
I pride myself on my attention to detail. My devotion to both the sports I play and the work I have done, whether it's personal or business, shows in great volume.
BIO & Expertise:
Associates of Science
Kinesiology
Fitness Specialist
15years of experience in Personal Training
25 + years of Triathlete
10 years Lifeguard City
County Honolulu, Hawai'i
Our Female Personal Trainers
Lana's Bio
My name is Lana Skripkina I have been playing basketball since I was 7 years old. I am originally from Russia but moved to US to achieve my basketball dreams! I played professionally in Russia as well as Division 1 basketball at Morgan State University and McNeese State University. I am currently the graduate assistant coach at Westcliff University. Also, I am a fitness trainer with a lot of experience in countries such as Russia, Serbia and USA.
Lauren's Bio
Growing up, I played softball, was in dance classes, rode skateboards, ran, swam and more. My mom had a personal trainer come to our house every morning to lead her in her workouts, so I was always curious about our home gyms and why people want to get in shape. My thirst for knowledge in most things related to the human body has only grown continuously over the years. I earned my degree from UC Irvine in Anthropology with a focus on the biological, medical, environmental, and nutritional aspects of Anthropology. Later, I studied for the NASM certificate and CPR certification.
For the past 4-5 years, I have been practicing the art of Jeet Kune Do. Through my practice, I've become proficient in training with Kettlebells (single, double, partner passing), the Indian Mace/Gada, Escrima Sticks, Filipino Kali Knife, and more. I've learned the importance of breathing consciously throughout any movement and becoming centered during the chaos. My experiences help me guide others in becoming physically, mentally, and emotionally present in their health journey. I am excited to help clients find their true power within!
CLIENT TESTIMONIALS & Transformations
I have worked out with Nigel and He pushes me harder than I would ever push myself but not so hard I feel wiped out. Through his workouts, food critiques, and encouragement, Nigel has reduced my body fat %, increased lean muscle mass, and my overall weight. I have a way to go to reach my goal, but I know that with Nigel's help I can get there. The small club environment is like a family – everyone is great! Never overly crowded. Shower facilities for those who need to get back to work after their workout. I would recommend them to anyone needing personal attention.
I have been going to No Excuse since September 2015 and I have been very happy about making the decision to become a healthier person. Richard, the owner is a great guy and very invested in the success of his clients. He really knows what he's talking about and has been in the business for years! All the trainers are friendly, fun to talk to, and knowledgeable.
Gavin J., Corona del Mar, Newport Beach
I can't say enough great things about No Excuse Fitness! The trainers are all top-notch and super nice. I feel like I get a great workout. I train mostly with Jay and he's one of the best trainers I've ever had. He takes time to vary the workouts which usually target multiple muscle groups. He's motivating, fun to train with, and takes the time to correct and explain proper form. They are affordable and flexible with your schedule which is so helpful since mine varies from week to week. Truly no excuses with this gym – you won't be disappointed!
Heather M., Newport Beach, CA
I came to No Excuse Fitness to go to the next level. I have been training for years and I could never add the muscle and develop that lean to look that I have always wanted. With Noexcuse help with the eating and pushing me harder I am finally on my way! It's about training and keeping consistent. Less than 12 weeks I have gained close to 5lbs of muscle and lost 5lbs of fat. Making the same weight on the scale but with a whole new look.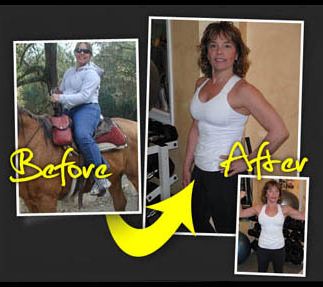 I went from over 30% body fat to 14.5% BodyFat No Excuse Fitness has helped me lose over 30lbs of fat and added on 13.5lbs of muscle. Thank you No Excuse Fitness!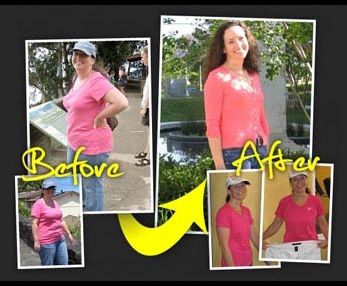 I have lost over 106lbs in less than 8 months with No Excuse Fitness!! They have made it a lifestyle for me it has changed my life…Thank you No Excuse Fitness Personal Training!
I went from 31% to 18% body fat cutting my body fat almost in half! No Excuse Fitness has to help me with my food and they've pushed me to new levels of fitness. I now have six-pack abs!
I have tried all the fad diets and have trained with other trainers. Now that I have been training with No Excuse Fitness, I have dropped from an 18 to 10 dress size and lost 60lbs of fats! I would highly recommend them.
TRACY / NEWPORT BEACH, CA
— Call us to learn more —